Elite Performance Team - Don't Be Average!
Recover Faster. Train Harder.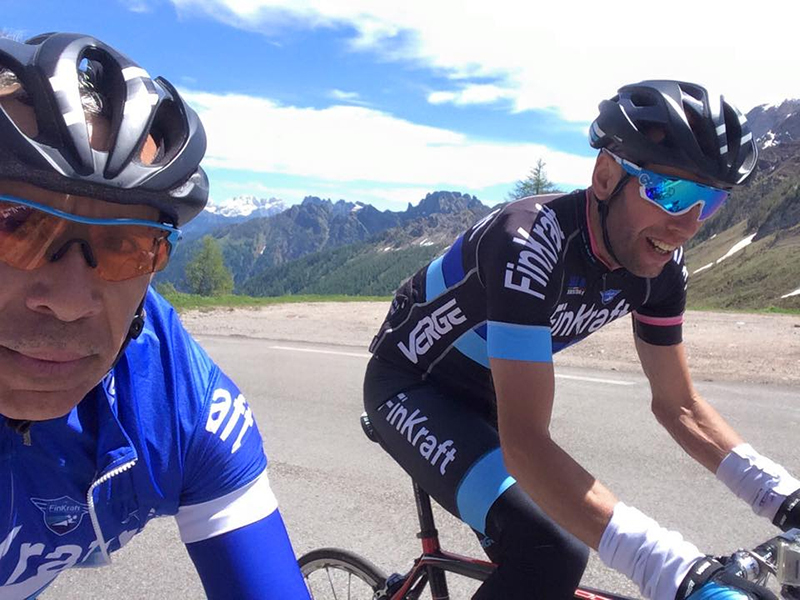 Locally owned and running since 2010, Elite Performance Team, based in Hasbrouck Heights, NJ and Toronto, ON, brings you quality supplements and performance tools to fuel your body, for speed recovery and to take your performance to the Elite Level. We provide every service an athlete will need, all in one place.
We have partnered with Nutritional Frontiers to have the highest quality supplements. Our range of supplements are specially formulated to help sports recovery, and keep your performance at its peak. We do not mass produce our products. Rather, they are formulated in small batches for freshness, purity and potency. These are supplements made for athletes by athletes. The protein we use is vegan based; DMG – adaptogen which allows your body to adapt to different stresses.
You'll see us at races - we are the guys that give recovery services for a lot of the athletes. Look out for us at the next race, you'll be able to check out our supplements as well as our partner products there. We work with some pro teams. We also provide services to determine your body composition results. We hold seminars/workshops and if you miss it, you can register online to get the content.
Our chiropractic physician Dr. Jan Kasprowicz is a trademark sports recovery specialist, perhaps the only sports recovery specialist in the world.
We offer services in Chiropractic, Acupuncture, Nutrition and Supplements.
Our Clients Say...
"We are good at what we do and are great instructors and are always working to become even better. This is where Elite Performance Team comes in with their great depth of knowledge and they do exceedingly well to pass this on during their training and seminars.
The whole Elite Performance Team – Dr. Jan, Dr. Pino and Dr. Thimo are very enthusiastic, knowledgeable and are true experts in their fields. Their training courses and seminars in sports performance, sport specific training and sports recovery are highly recommended to any athlete who wants to take their skills to the next level. Can't wait for the next course."
Will Arasmua
Owner/Head Trainer
Muscle And Lungs CROSSFIT
"As a gym owner who loves sport and fitness, it is always wonderful to be involved with a passionate and committed team of health professionals who are dedicated to excellence in their respective field. The Elite Performance Team is indeed elite and I would encourage anyone in the field of health and sport science to check out what team Elite Performance Team has to offer. They offer tremendous value and cover a full variety of topics that cover a complete mind-body approach. Thank you, Elite Performance Team, for a tremendous weekend. Our clients and trainers loved it!!"
Mike Cicinelli,CMC,CHT,CMPTLT,CPTN-CPT
Speaker,Trainer, SHED President,
Certified Master Coach specializing in Fitness and Health
Board Certified Trainer of Hypnotherapy and NLP
"The Elite Performance Team deliver a course that redefines how we assess, manage and prescribe training and performance programming. Through the use of functional assessment, great exercise demos and the use of Rocktape, they have bridged the gap between theory and practice, giving coaches and trainers the tools and resources to optimize performance. "
Brad Norris - M.Ed., D.Ac., FST
Director of Education - Rocktape Canada
Poliquin Strength Coach
"We had the opportunity to receive the staff of Elite Performance Team at Interamerican University of Puerto Rico last semester. The seminar they gave the students and professors was very professional and interesting. The topics discussed were a great complement to some of the class material studied by my students. The practical applications covered through the laboratories were also useful and instructive for all professors and students."
Javier Osorio
Professor of Sports Medicine
Discover the Difference with Elite Performance Team!
At Elite Performance Team, we have handpicked a set of professionals to ensure you get the best advice and services. Our
Sports Recovery Specialist
will guide you in your recovery process and help you achieve your fitness and athletic goals by helping you with your sports recovery issues. Schedule an appointment with them today and discover the difference!